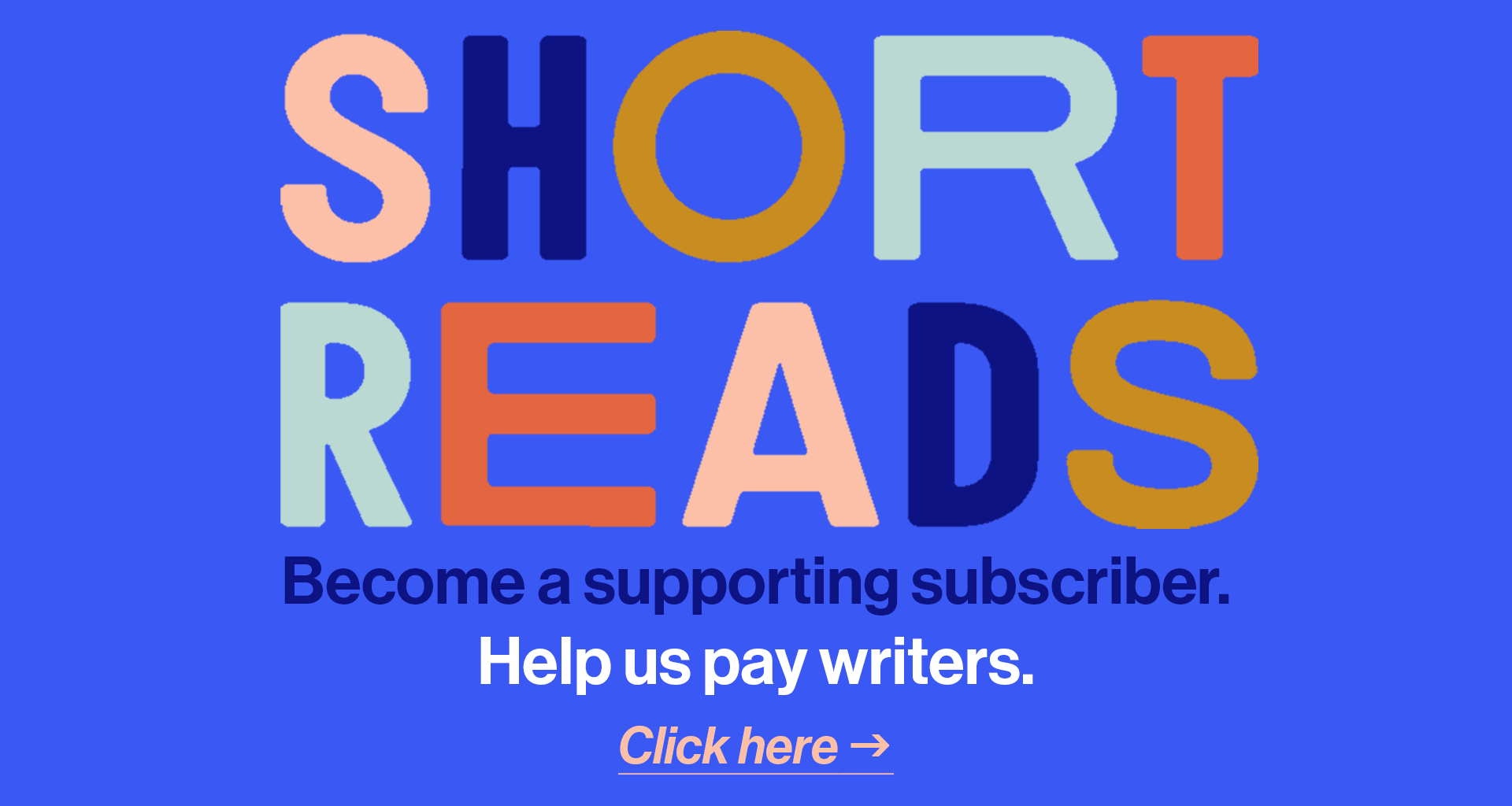 Become a supporting subscriber & help us pay writers.
Short Reads is a free literary magazine that features one short essay delivered directly to your inbox every Wednesday.
We recently launched a paid subscription tier, and we hope you'll become a supporting subscriber.
WHY CREATE A PAID TIER?
To us, this seems to be the best way to generate revenue so we can pay our writers. (Versus, say, charging reading fees or junking up the emails with ads.)
Our primary goal, for now, is to start paying writers for their work. And as our subscriber numbers go up, so will our rates: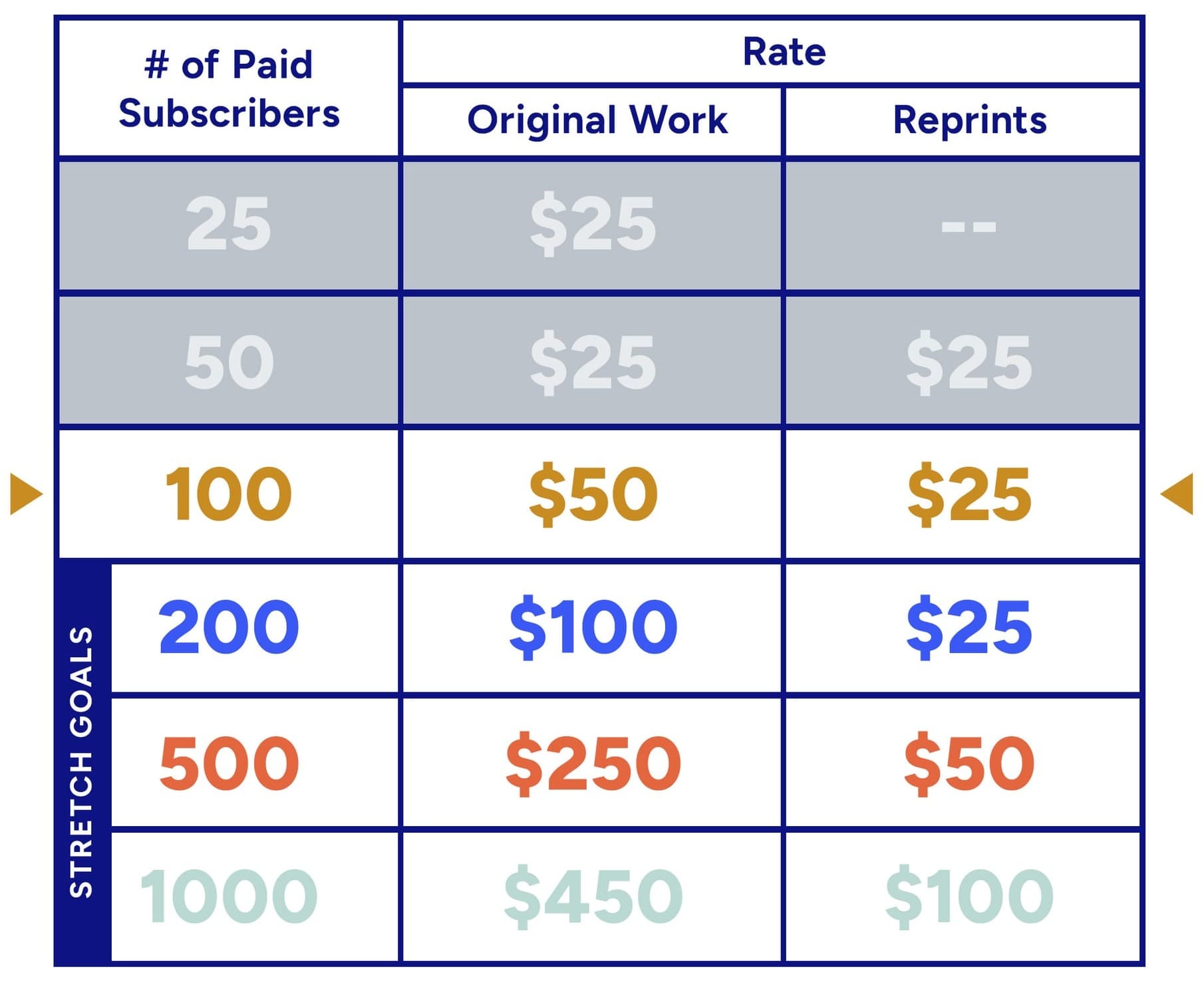 WHAT IF I CAN'T AFFORD TO UPGRADE?
No worries: Short Reads will always be free, the same as it is now.
DOES THE UPGRADE COME WITH OTHER PERKS? (You know, besides the satisfaction of knowing I'm helping support writers and the literary ecosystem.)
It does! For starters, paid subscribers will receive an additional monthly email with curated reading recommendations, deeper insight into the work published on Short Reads, priority access to submission calls (heads up: the next call opens in December), and more.
PLUS: More perks forthcoming (including virtual meetups, "Short Talks," and the return of the #cnftweet/#tinytruth).
HOW DO I UPGRADE?
It's easy. Click the button below and follow the prompts.
That's it!
It's important to us to be open and transparent about the work we're doing here, including our process of building a sustainable publication.
If you have the means—and want to be a part of what we're building here—we hope you'll support us.
Gratefully,
Hattie, Chad, Anna, and Stephen

Questions or comments? You can always email us at staff@short-reads.org.
---